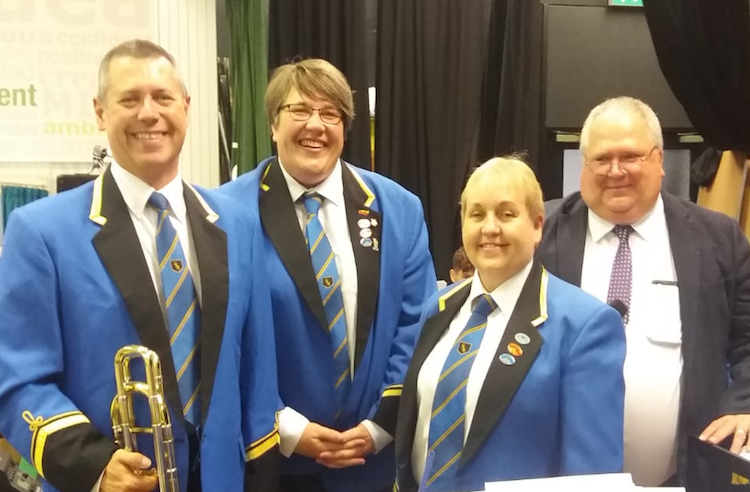 Cubbington Silver Band were delighted to be joined at a recent performance in Southam by Ewan Robson on Bass Trombone. Ewan is currently undertaking a Playathon/Conductathon Challenge in order to raise money for Breast Cancer Now. In doing this he is heading up and down the country playing with various bands and any money raised through his expenses or through collections will be donated to Breast Cancer Now. The band donated £250 to Ewan for his challenge and it was a pleasure to have him playing with the band.
Ewan will be conducting the final concert of Boobs and Brass at Lincoln Cathedral on Saturday 13th October 2018. Boobs and Brass were formed in 2006 to raise funds for breast cancer research and is on track to raise £250,000 and are currently £15,000 away from their target and any money raised by Ewan will go towards this target.
Cubbington Silver Band have proud associations with Boobs and Brass as two of our members have been playing with them regularly for ten years.
To find out more about Ewan's fundraising or to make a donation, please click here.
To find out more about the grand finale concert of Boobs and Brass, please click here.
You can watch a performance of The Floral Dance below:
Photo: Jo Beckett, Video: Mark Scott
September 22nd 2018
Return Home